If you want to learn how to buy tennis shoes and tennis racquets like a pro, you've come to the right place. Tennis Express carries a wide variety of tennis shoes and tennis racquets. These are the same brands worn and used by your favorite players. Big names like Rafael Nadal, Novak Djokovic, Serena Williams, Andy Murray, and many more.  Likewise, they come from trusted manufacturers you know and love. For instance, we carry tennis shoes from Nike, Adidas, Asics, K-Swiss, New Balance, Head, Wilson, Diadora, and a ton of others. We also have tennis racquets made by Babolat, Head, Wilson, Yonex, Volkl, Dunlop, Tecnifibre, and countless others.
But we all know the tennis topography is changing. A new generation of players is taking the court and they're bringing with them some innovative technologies. Pros like Carlos Alcaraz, Stephanos Tsitsipas, and Coco Gauff are playing with racquets built from contemporary materials.  These are lighter, more powerful, and have an improved feel. Equally, they're playing in lightweight tennis shoes that offer more support and are more durable than their predecessor.
One way to choose the best racquets and shoes is to check out who the professionals endorse.
ATP Tennis Shoes & Racquets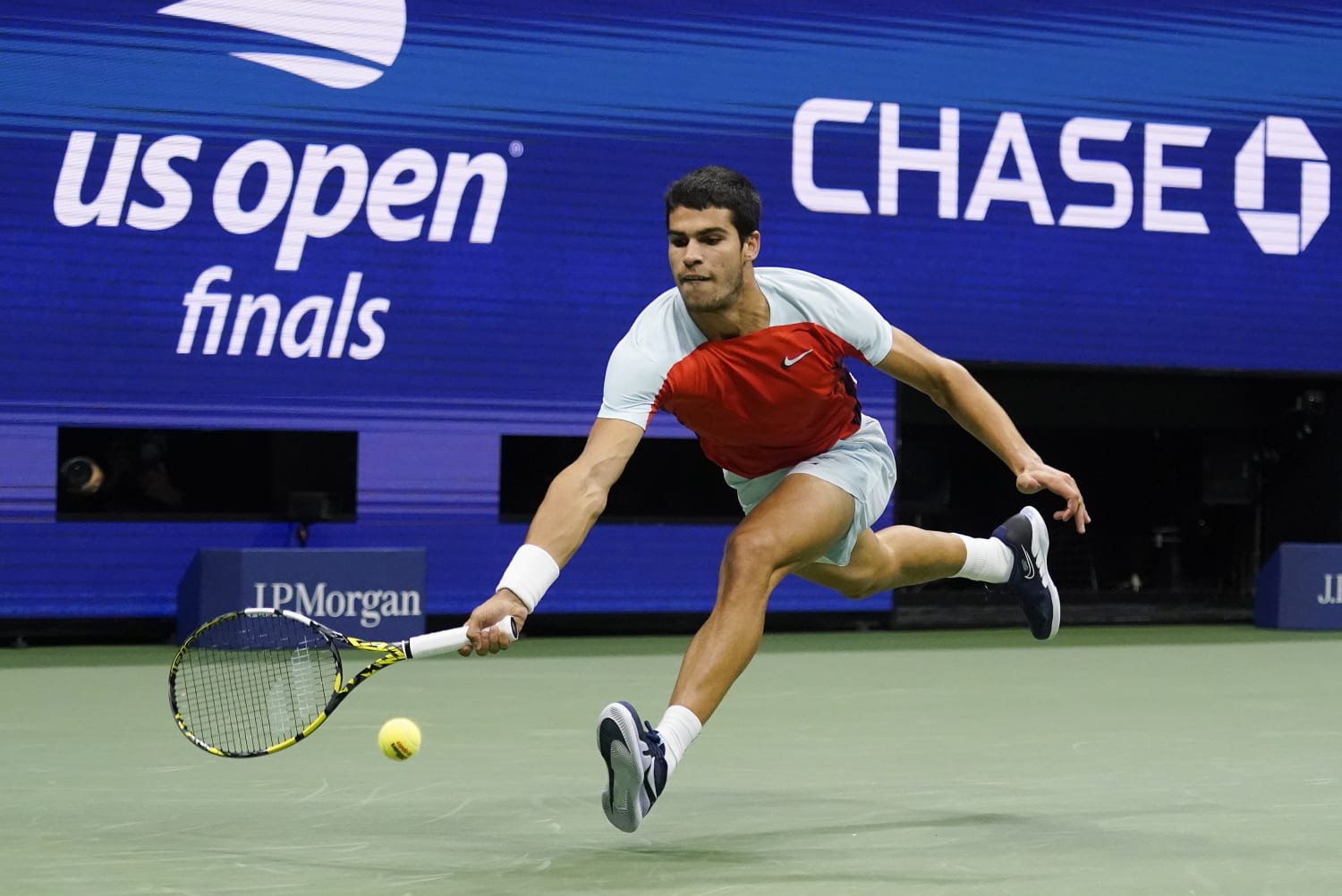 Undoubtedly, Carlos Alcaraz is the top player of 2022. The 19-year-old turned pro in 2018 and is now ranked No. 1 in the world.  To say he had a breakout year would be an understatement. He started at No. 32 and went on to win five titles including the Miami Open, Barcelona, Madrid, and most recently the US Open. Carlos plays with a Babolat Pure Aero racquet. He uses Babolat RPM Blast and wears Nike Air Zoom Vapor Pro tennis shoes.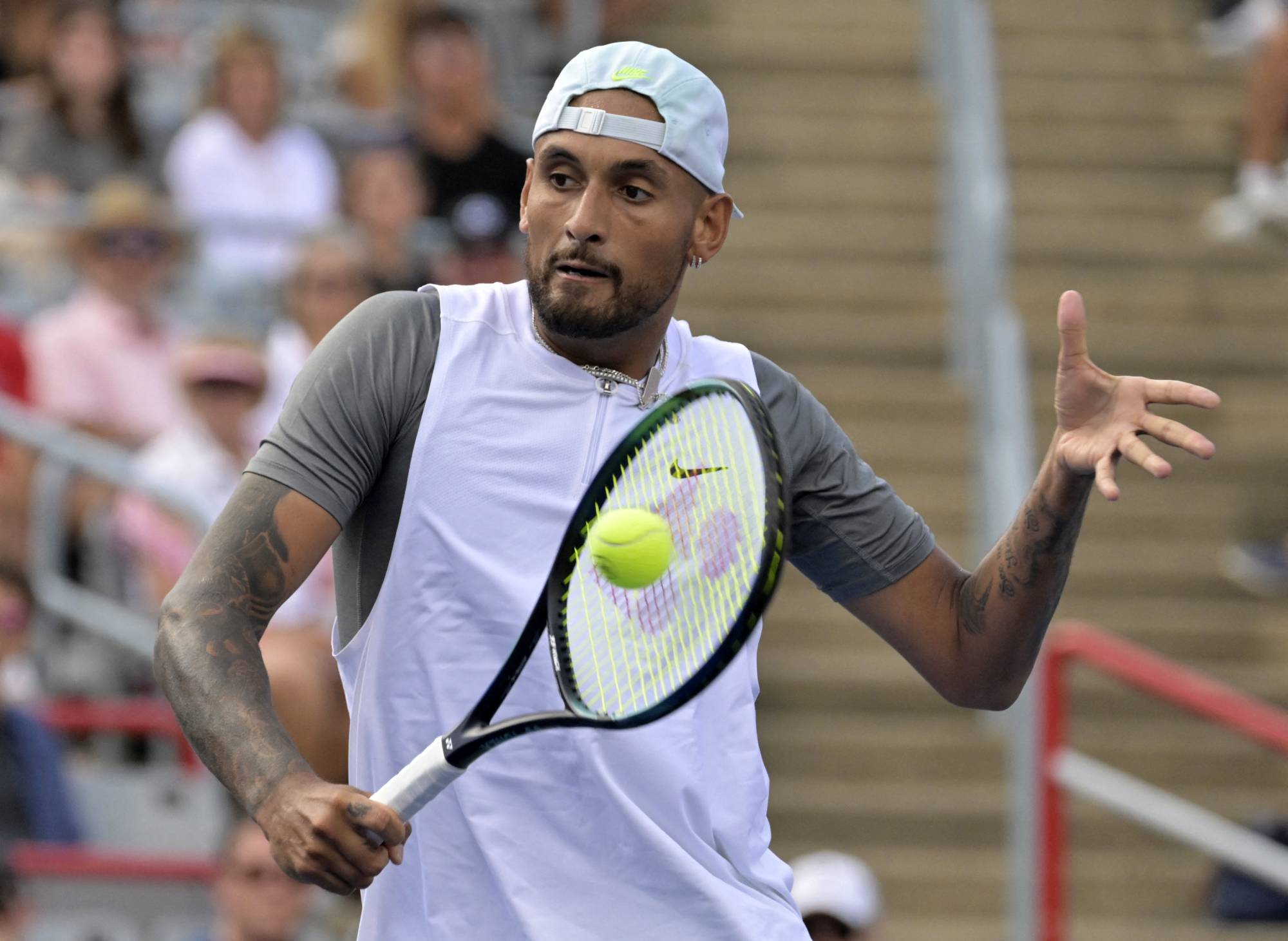 Another Nike guy is Nick Kyrgios. Sure, Nick wears some custom gear, but then again, he's an original. He started the year ranked No. 93, but the 747 aces off his trusty Yonex EZONE 98, helped land the feisty Australian at No. 21. Despite not having a coach, Nick continues to climb the ranking ladder.
Stefanos Tsitsipas is No. 5 in the world. He's practically a Greek god on the court and has had a consistent year. Among his wins are Monte Carlo and Mallorca. Last month he qualified to play in the upcoming ATP Finals. Stef endorses Adidas for its commitment to the environment. He wears Barricade tennis shoes and arms himself with the Wilson Blade.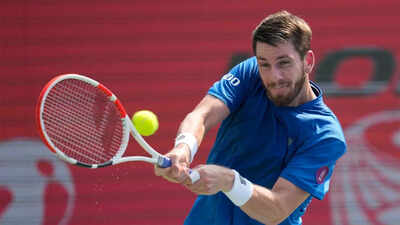 Another player to keep an eye on is Cameron Norrie. The 27-year-old is on the cusp of greatness. Granted, he's had some unlucky draws with his recent loss to Jenson Brooksby in Seoul, during the quarter-finals. He also lost to Taylor Fritz during the Laver Cup and to Andrey Rublev at the US Open during the Round of 16. Nevertheless, he wears it well in one of the most popular brands of tennis shoes, K-Swiss.  Cameron wears the Ultrashot 3 and plays with a Babolat Pure Strike series racquet. He's currently ranked No. 14 but has been as high as No. 8 earlier in the year.
WTA Tennis Shoes & Racquets
Arguably one of the most talented young ladies on the court today is Iga Swiatek. She's sitting pretty in the No. 1 seat and has won some big tournaments this year including Indian Wells, Miami, Stuttgart, Rome, Roland-Garros, and the US Open. The 21-year-old played 70 matches this year all wearing Asics shoes and apparel. In addition, Iga plays with the Tecnifibre Tempo Iga 2022 tennis racquet. Yep, this one was named the superstar because of her monumental year.
Another well-known name is Ons Jabeur.  Said to be one of the nicest players on the tour, Ons is ranked No. 2 and comes from Tunisia, a small Arab country in North Africa. Since 2020 she's been making history for her country as the first Arab player to be inside the world's top 10. This year she won two titles and made it to the finals of Rome, the Championships, and the US Open. Ons wears Lotto tennis shoes and apparel. She endorses the Wilson Pro Staff 97 and is a threat to any opponent.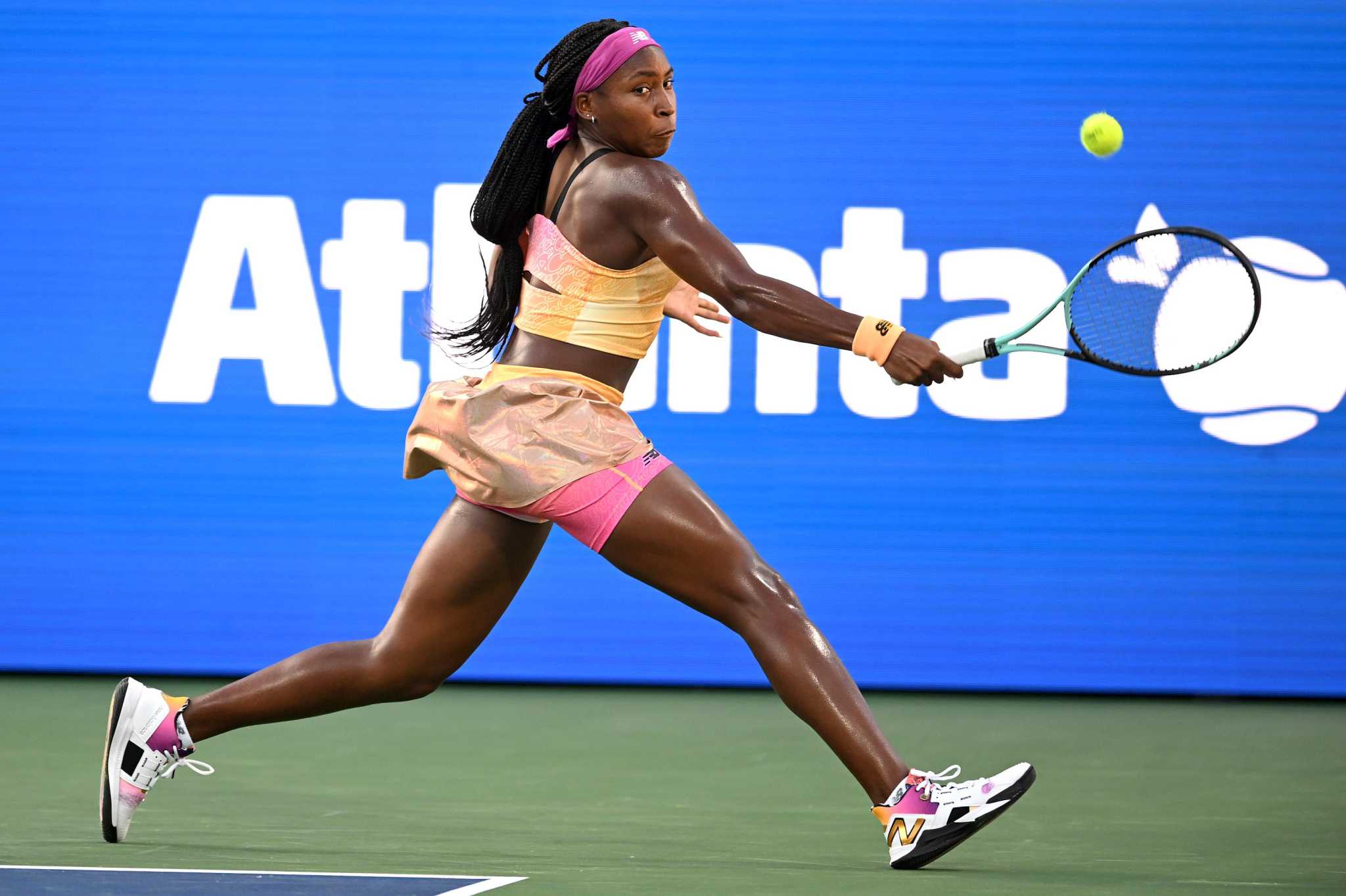 Coco Gauff is overdue for some wins. Besides holding the record for being the youngest player to win a title on the WTA since 2004, Coco is considered a role model for athletes around the world. She is currently ranked No. 7 and has appeared in five quarter or semi-finals after losing in the finals at Roland Garros earlier this year. Coco plays in her signature New Balance shoe and endorses the Head Boom MP.
One of the toughest pros on tour is Paula Badosa. Playing 51 matches this year, she has had to overcome breakpoint more than once. With 184 aces, Paula is ranked No. 8 in the world. At 24 years old, the Spaniard speaks a variety of languages and has earned almost $1.7 million in prize money this year. Paula wears Nike Air Zoom Vapors and plays with the Wilson Blade 98.
Shoes and Racquets in Action
There are many more opportunities to watch your favorite pros in action. The ATP Finals will be played in Turin, Italy from  Nov. 13 to 20. Other ATP tournaments include European Open, Stockholm, and Swiss Indoors, not to mention the Davis Cup. The WTA Finals are coming up. They'll be in Fort Worth, TX from Oct. 31 to Nov 7 at Dickies Arena. More WTA tennis tourneys are the Argentina Open, Montevideo Open, and Open P2i Angers Arena Loire in France.
So how do you buy tennis shoes and gear like a pro? It's simple, visit TennisExpress.com, where we Inspire People to Play!
---
For More: