The word RECYCLED has a new meaning when it comes to modern-day tennis apparel.  Manufacturers are more aware of the global impact being made to build and create their products. And it's not just how, but what types of materials they are using to construct sustainable clothing. Take for example cotton. Cotton is a natural product. It is breathable, absorbent, and environmentally friendly. Polyester, on the other hand, is a man-made fiber. It is derived from petroleum-based products. It is not sustainable nor is it biodegradable.
Eco-Friendly Manufacturers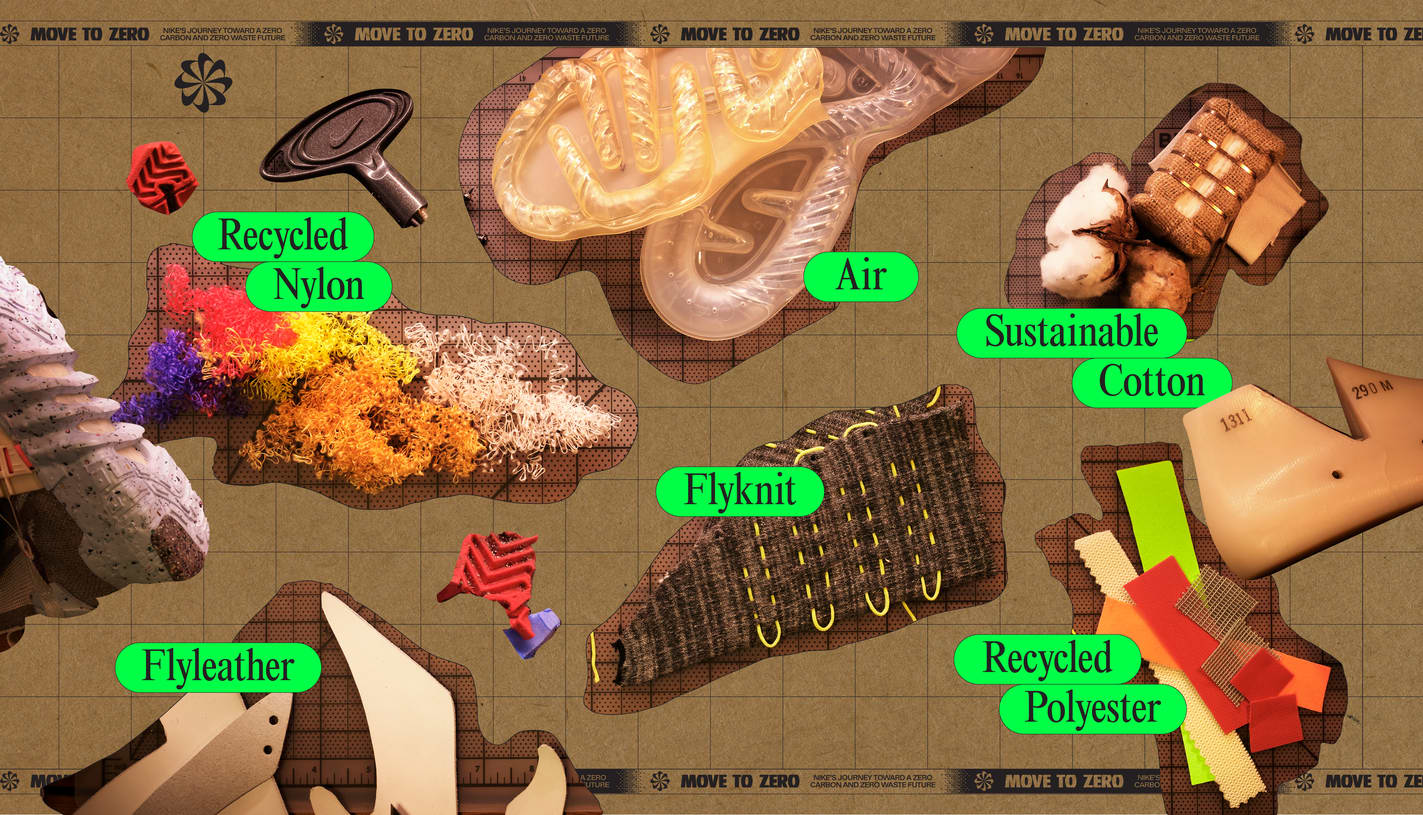 Tennis apparel companies are pulling out all the stops when it comes to using recycled materials.  They are looking at the environmental impact before, during, and after production.  They're also considering ways to raise awareness and get participation from athletes at a variety of levels.
Designers are sharing their messages in creative and fun ways. Companies like Nike, are promoting recycled programs in an effort to have consumers be part of the solution. Manufacturers are also identifying ways to reduce water and energy consumption, as well as curtail certain chemicals from their processes.  The result is sustainable, eco-friendly fashions.  Plus, many big-brand names including Adidas, Fila, Under Armour, New Balance, Eleven, and Yonex are adding innovative technologies to their soft goods. The apparel is more moisture-wicking and faster-drying than ever before.  Some pieces even have anti-odor technology and sun protection. Additionally, the new recycled materials are generating softer fabrics making modern-day tennis apparel good for the environment, and great for your game!
Ambitious Go-Green Initiatives
Adidas has one of the most ambitious goals to become a sustainable company.  Headquartered in Herzogenaurach, Germany, they have committed countless resources to create sustainable products, including a variety of recycled polyesters such as Primeblue and Primegreen.  Adidas uses Parley Ocean Plastic, a material that converts discarded water bottles found near coastal communities to create new polyesters. They also use vegan materials as well as sustainably farmed cotton. Last year Adidas reached a milestone.  More than 60 percent of the companies products were made with sustainable materials. That turning point has helped Adidas move closer to its objective to end plastic waste by 2024.
Why Buy Eco-Friendly Products?
There are a lot of reasons why people go green.  The most significant is to live a healthier lifestyle. People and organizations are beginning to seize the opportunity to reduce their carbon footprint. These changes can be as powerful as creating a sustainable business model, or as simple as donating gently used clothing to a local charity. In most cases, apparel made from recycled materials is just as affordable and equally durable as items that use toxic ingredients and are wasteful to manufacture.
Remember, recycled tennis apparel is no longer a thing of the future.  It's in stock and ready to ship.
Be part of the sustainable movement and check out TennisExpress.com today!
---
For More: