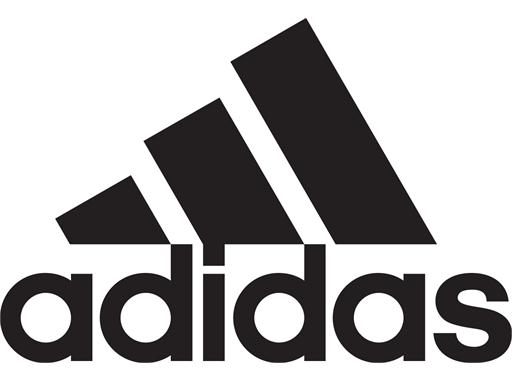 Adidas is one of the strongest players in the tennis shoe market. They sponsor world-class pros like Angelique Kerber, Dominic Thiem, Simona Halep, and Alexander Zverev. Their shoe lines cover all levels of the game, and have been an innovative staple in the tennis world for decades.
Current adidas tennis shoe technologies include:
AdiPRENE, AdiPRENE+, AdiTUFF, adiWEAR, Blown Rubber, BOOST™, Bounce, ClimaCool, GeoFit, and Torsion System.
---
AdiPRENE
adidas' AdiPRENE is found in the shoe's heel. This technology helps to reduce the impacts of intense training and matches. It dampens shock to not only protect your heels from added stress, but spare your joints, as well. The material is specifically designed to withstand every type of court for maximum playability and comfort.
---
AdiPRENE+
adidas' AdiPRENE+ is typically found under the toe piece of the shoe, be can also be placed at the entire front area of the foot (full forefoot AdiPRENE+). This technology helps at take-off during each step, and smoothens out your performance.
---
AdiTUFF
adidas' AdiTUFF is a technology optimized to handle the rigors of sports like tennis and handball. It consists of an abrasion-resistant material that greatly improves the durability of the shoe's outsole. This is critical in sports that require a lot of lateral movement.
---
adiWEAR
adidas' adiWEAR is engineered to give the outsoles of your shoes greater longevity. The material itself is wear resistant and highly durable even when exposed to consistent strain.
---
Blown Rubber
adidas' Blown Rubber is different than its solid rubber counterpart. This type of rubber is "blown up" in order to be more lightweight, and provide better traction than conventional rubber.
---
BOOST™
adidas' BOOST™ technology combines comfort with enhanced bounce-back, resulting in more energy at take-off in each step. BOOST™ cushioning is softer, and returns more energy, than conventional EVA technology. Until now, comfortable has meant "soft", while energy return has meant "hard". As a result, performance shoes have either been comfortable or fast. BOOST™ technology offers both. It is light, air permeable, and was designed to form to the shape of your foot for a more natural fit.
---
Bounce
adidas' Bounce combines with a3 structure technology for a midsole that ensures greater transfer of energy in each step, and natural bounce back. This is done through the anti-collision protectors built within it. This design translates to increased performance and comfort in both warm and cold environments.
---
ClimaCool
adidas' ClimaCool is specifically designed to provide the best ventilating shoes in sports. In most cases, shoes that implement this technology will have small holes in the midsole, while the vamp is made out of "pearl canvas" textile.
---
GeoFIT
adidas' GeoFit technology makes use of a number of small cushions that are strategically placed inside the ankle parts of the midsole. Through heat, they align themselves to your body, resulting in increased comfort.
---
Torsion System
adidas' Torsion System technology consists of a lightweight arch support that allows the forefoot and rearfoot to move independently. This results in better surface adaptation and stability. Years of development and refinement have resulted in versions of the torsion system that are uniquely adapted for specific sports. For adidas tennis shoes, this predominantly means enhanced lateral movement.