Although the Asics brand is know for developing great tennis shoes, they also make high-performance tennis apparel that many pros rock on tour. This is in part due to their innovative technologies and high attention to detail. Below you will find some of the technologies we have for Asics: Gel-Cool™, Moisture Management and Stretch Racerback.
Gel-Cool™
Gel-Cool™ is a technology that allows for better breathability and ventilation in Asics tennis apparel. A 3D pattern in the fabric creates space between the skin and material to accelerate the drying process. This allows you to perform at your best no matter what the temperature is or how much pressure you are under. You will find this technology in Asics' short sleeve tops, polos, dresses and tank tops.
---
Moisture Management
This technology was developed by Asics to help you beat sweat and outside moisture when you play. Sweat will soak up and move to the outside of the fabric so it can quickly dry while you stay comfortable.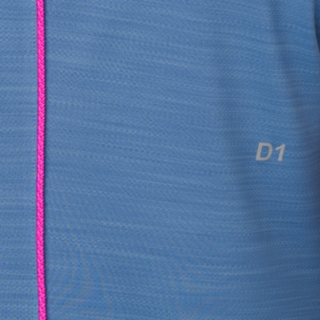 ---
Stretch Racerback
This signature fabric technology can be found in Asics tank tops. Stretch Racerbacks are designed with a spandex-blended fabric to allow for easy flexibility and secure fitting. Also incorporated is a mesh texture to give you plenty of ventilation as you play.