ASICS tennis shoes are among the highest quality shoes in the sport. With iconic inroads in running, ASICS has set the bar for supportive, high-performing footwear in a number of disciplines. All-time great Novak Djokovic trusts ASICS tennis shoes in competition, as do many others at the pro and amateur levels.
Current ASICS tennis shoe technologies include:
AHAR™ and AHARPLUS™, Discrete Eyelet™, Flexion Fit®, FlyteFoam®, GEL, I.G.S., P.H.F., Solyte™, SpEVA™, and Trusstic™.
---
AHAR™ and AHARPLUS™
ASICS' AHAR™ and AHARPLUS™ are outsole materials designed with excellent abrasion resistance and comfort in mind. The rubber compound utilized actually originates from care tires, so athletes can expect a high level of durability. Conversely, the superior comfort traces back to its spongy design, which is 50% lighter than what is found in traditional products. The main differences between the two iterations of this technology are as follows:
AHAR™: 2x the abrasion resistance of conventional rubber compounds
AHARPLUS™: 3x the abrasion resistance of conventional rubber compounds
---
Discrete Eyelet™
ASICS' Discrete Eyelet™ system is engineered to efficiently transfer lacing tension forces to the upper of the shoe. In typical systems, shoelace loops are connected to the same base, which limits their effectiveness. With this system, the loops are separated, which better forms the upper to the unique shape of your foot. Athletes can expect an improved fit, better support, and enhanced responsiveness as a result.
---
Flexion Fit®
ASICS' Flexion Fit® is engineered to make the shoe more comfortable through a form-fitting upper. This proprietary technology provides superior support, as well, and responds to your every move. As a result, athletes can expect a shoe that keeps up with their quick cuts and explosive movements.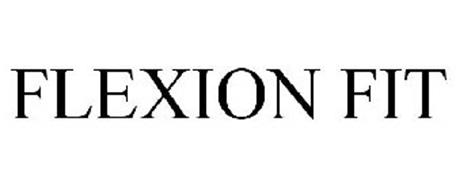 ---
FlyteFoam®
ASICS' FlyteFoam® Midsole Technology is a major innovation from the ASICS Institute of Sports Science. It features organic "super fibers" that provide adaptive cushioning and exceptional bounce back. The material is engineered to be durable, but also lightweight. In its current form, FlyteFoam® is 55% lighter than the industry standard. While this technology is typically utilized in running shoes, it has been adapted for use in sport-specific shoes, as well.
---
GEL
ASICS' Gel was first introduced in 1986, and has been updated over time to provide reliable, shock-absorbing, and comfortable midsole cushioning. Often compared to Nike Air technology, ASICS Gel is typically found in the rearfoot, forefoot, or both. As a result, athletes can expect comfortable, supportive, and responsive performance.
---
I.G.S.
ASICS' I.G.S. (Impact Guidance System) is a fundamental design philosophy around which ASICS' technical footwear is built. The aim of I.G.S is to encourage the foot to perform in a more natural manner. This is achieved primarily by encouraging the shoe to work with the foot rather than trying to control it.
The I.G.S philosophy was conceived in 2001 when ASICS footwear developers began to completely rethink the conventional wisdom commonly accepted in athletic footwear design. The main focus of I.G.S is the principle of 'dynamic stability'. This involves incorporating systems into a shoe that will address all the forces applied to the foot and lower limb throughout the movements of a particular sport.
The most important thing to remember about I.G.S is that it is not just one feature working in isolation, but a series of interdependent and linked components. Any shoe wearing the I.G.S Badge of Approval comprises a series of inter-linked technical features that work together with the foot to produce more natural and therefore healthier foot motion.
If a shoe has an I.G.S badge, it means this particular model has been designed to operate at the absolute highest standard, given the biomechanical requirements of the particular sport it was designed for.
The I.G.S philosophy was originally inspired for the Running Shoe Category, but has now grown to cover a vast array of sports. To encourage natural motion, ASICS Footwear developers painstakingly scrutinise the individual needs of the shoe for biomechanical efficiency in that particular sport whether it be Running, Walking, Netball, Tennis, Football etc.
The result of all this research, scrutiny and development is arguably the most sophisticated performance shoe system ever produced - ASICS Impact Guidance System. (I.G.S)
---
P.H.F.
ASICS' P.H.F. (Personalized Heel Fit) utilizes a memory foam heel lining to take the shape of the wearer's foot. This translates to a responsive, form-fitting system. Athletes can expect decreased slippage and increased comfort as a result.
---
Solyte™
ASICS' Solyte™ is half the weight of standard E.V.A. sponges that are utilized in many marathon and racing shoes, yet provides 20% more shock absorption. This is achieved through a custom resin blend developed by leveraging existing materials used in vehicle bumpers. The end result is decreased shock and increased energy return in a lightweight package.
---
SpEVA™
ASICS' SpEVA™ technology is engineered to enhance bounce-back with each step. In fact, this innovative blend of E.V.A. and rubber ball material improves rebound over traditional E.V.A. by 20%. To compliment this increase in performance, athletes can still expect the standard shock-absorbing properties associated with E.V.A. The difference is in the greater energy return.
---
Trusstic™
ASICS' Trusstic™ system is engineered to prevent excessive twisting and turning of the shoe. This greatly improves stability and support, which reduces the risk of injuries, and benefits your performance. This is achieved by reinforcing the middle section of the shoe. Shoes with this technology are sport-specific, so athletes can expect a specially designed system based on their unique needs.