For many years Diadora has continued to write some exciting pages in tennis history. Their brand inspires a new generation of tennis players with revolutionary performance apparel. With top technologies and cutting-edge style, Diadora sets a high bar to mark in the apparel industry. Below you will find some of their apparel technologies: Bra Support, Dia Breath, Dia Bright, Dia Dry, Dia Fit, Dia Light, Dia Skin Grip, Dia Therm and Dia Wind Block.
Bra Support
Diadora has three different levels of Bra Support technology they implement into their women's clothing.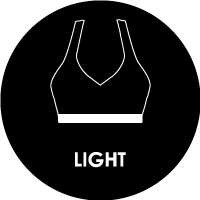 Light support bras provide a tight and comfortable fit for low impact activities. Mesh inserts, removable cups and double cross in the back offer the perfect amount of support. The material is designed to ensure maximum comfort and breathability using Dia Dry technology to keep the skin dry during your exercise.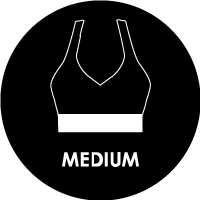 Medium support bras provides moderate assistance and total freedom of movement during play. Thanks to Dia Dry technology being incorporated with the breathable and stretchy material, you will feel maximum comfort and always feel dry.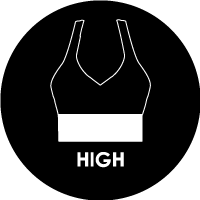 High support bras provide a tighter compression fit to ensure maximum support for high impact activities. This bra also uses Dia Dry technology to keep the skin dry during your exercise and allows you to stay comfortable.
---
Dia Breath

Dia Breath allows for maximum breathability and lightness in the fabric. The microfibers are made in a honeycomb structure so sweat is absorbed by the fabric then transmitted to the external side and released in 1/3 of the time.
---
Dia Bright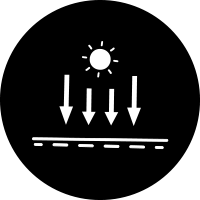 Garments that utilize Dia Bright are manufactured with inserts and accessories featuring an innovative photoluminescent technology. A special pigment allows the garment to capture/absorb energy from light sources and return it under poor lighting conditions to increase its visibility.
---
Dia Dry

Dia Dry is one of Diadora's signature apparel technologies that is utilized in most of their tennis apparel. This fabric tech has a honeycomb structure similar to Dia Breath that allows moisture to be conveyed externally in 1/3 of the time. You will also get enhanced micro-ventilation to help keep the fabric dry and comfortable during intense exercises.
---
Dia Fit

Dia Fit is extremely elastic and lightweight allowing for plenty freedom of movement. This material is designed and shaped to fit as a "second skin" on your body guaranteeing easy motion when you play.
---
Dia Light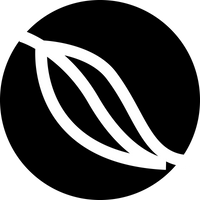 Dia Light is a super delicate fabric made of thin, tight knit, elastic microfibers which guarantee high technical performances offering lightness and optimum comfort.
---
Dia Skin Grip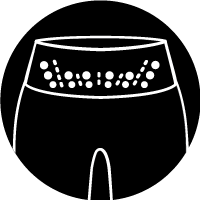 Dia Skin Grip is an exclusive Diadora technology that provides the most adherence of the fabric to the skin. This allows for an optimal fit during play and ultimate security.
---
Dia Therm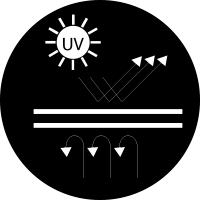 Dia Therm is a technology that protects your skin from outside UV rays and keeps your body at the right temperature thanks to its reflective property with isothermal aluminum lining.
---
Dia Wind Block

Dia Wind Block is a wind proof technology that incorporates a special fabric to guarantee protection in heavy wind.