Tecnifibre burst onto the tennis scene in 1983 and introduced the world's first polyurethane strings made in France. In 2004 Tecnifibre launched their T-Fight and T-Flash racquet lines. Since 2013 they have been an official partner of the ATP World Tour. Tecnifibre continues to be an industry leader in strings and performance tennis racquets.
Below are the racquet technologies that we have information for: Armor Cap Bumper, Dynacore, EZ Lock Eyelet, Synergy Link, Tempo Racquet Technology, and Velocity Shaft Design, Xtreme Touch Construction.
Armor Cap Bumper
This is a thicker, wider and longer bumper guard providing better protection for the top of your racquet and more durability.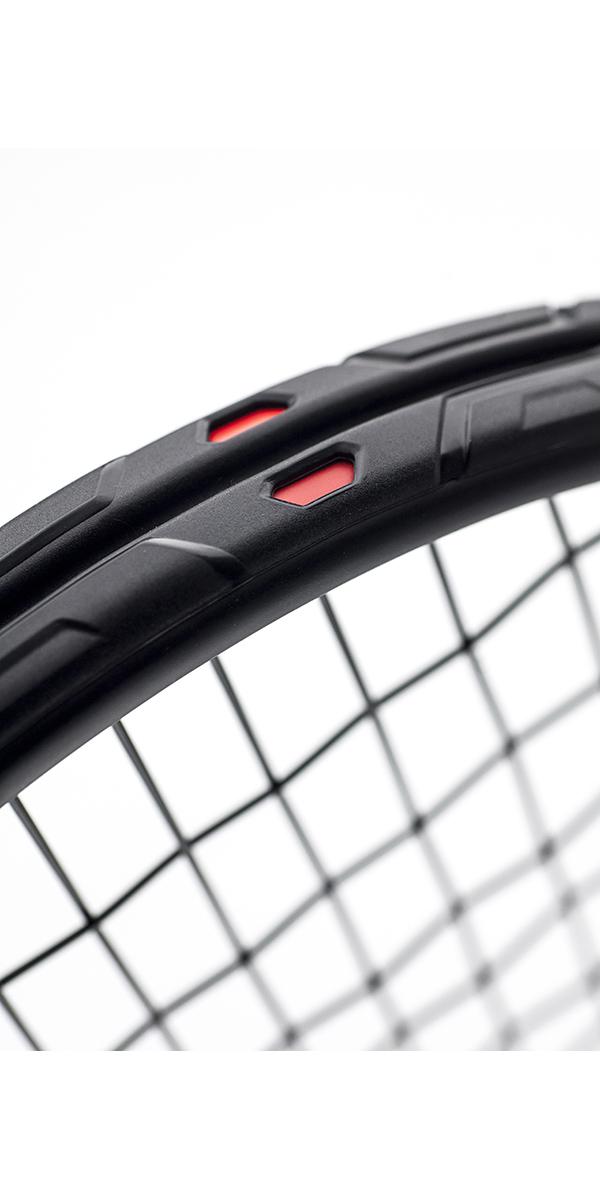 ---
Dynacore
Tecnifibre's Dynacore technology was introduced to the tennis world in 2015 with the TFlash Series 2 and Series 3 racquets. This gives a frame the unmatched combination of flexibility and torsion stability. For aggressive players, this gives them a constant feel and long lasting performance.
---
EZ Lock Eyelet
These grommet holes are larger in size and extra flat so stringers can easily tie-off crosses or mains and making stringing a breeze.
---
Synergy Link
Synergy Link is the construction of bumper grommets made of polyurethane (PU), which offers 18% additional shock absorption for more comfort.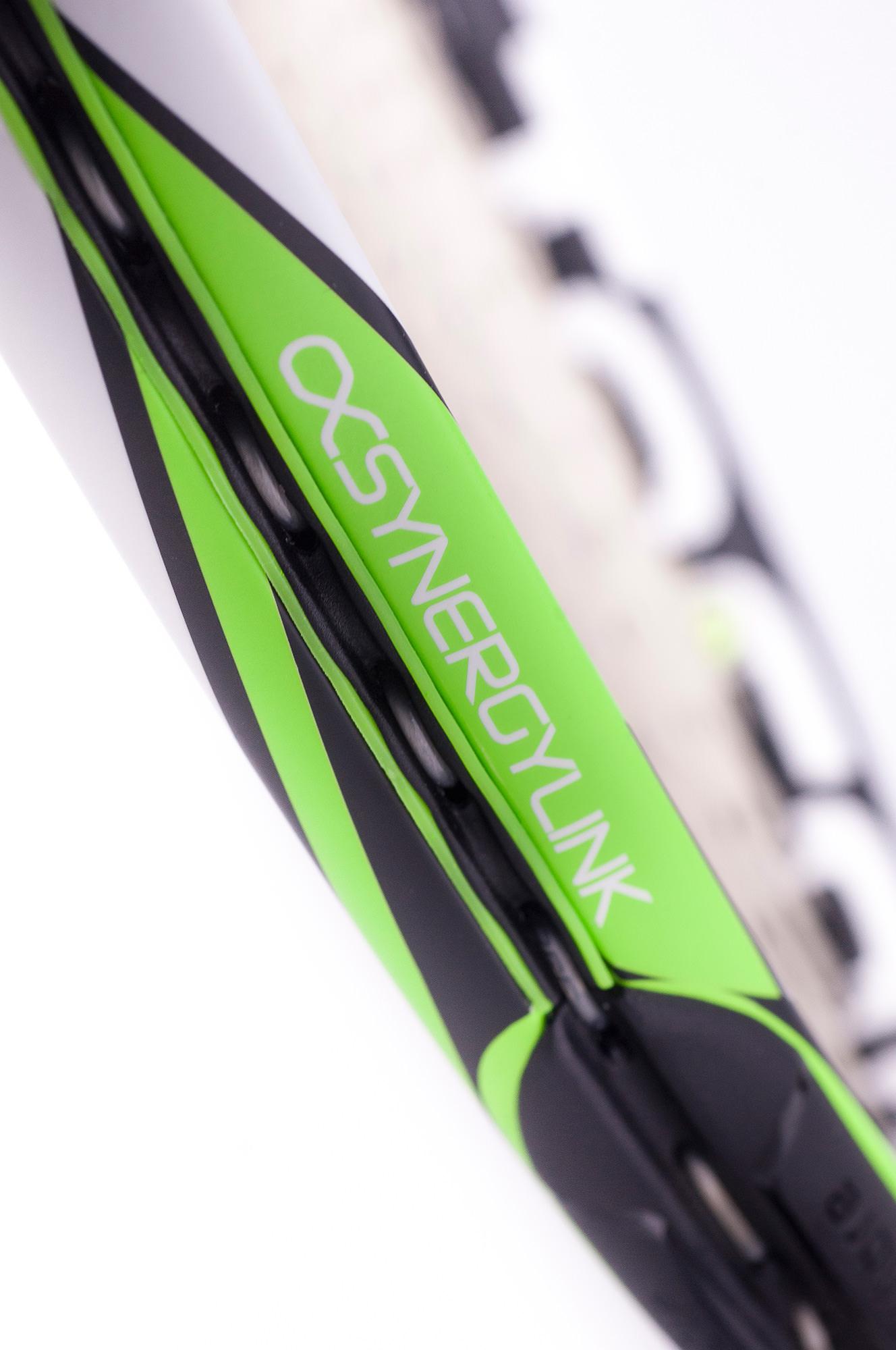 ---
Tempo Racquet Technology
New to the Tecnifibre brand is the T-Rebound Tempo racquet line. Tempo racquets are designed to adapt specifically to women. The idea behind this technology is to create a line that makes it easier for women to have a more maneuverable, spin friendly, and lighter weight frame. In other sporting goods markets you will find products specifically tailored to ladies, but Tecnifibre wants to be the first to establish a successful all-womens tennis racquet line. The two main differences in the Tempo racquet line is frame structure and string pattern.
The frame structure for the Tempo line includes Dual Shape Geometry and a SuperLight Cap. Dual Shape Geometry reinforces strength at specific locations along the racquet so it can provide exceptional stability and power. The SuperLight Cap is an exclusive grommet bumper design to help increase the maneuverability of the racquet. These two updates allow the overall weight of the racquet to be lighter without making the frames head heavy.
To help ladies increase the amount of spin and power into their shots, Tecnifibre has added a Pro-Active string pattern to the Tempo line. This enlarges the space between strings to give more spring effect, spin and comfort.
---
Velocity Shaft Design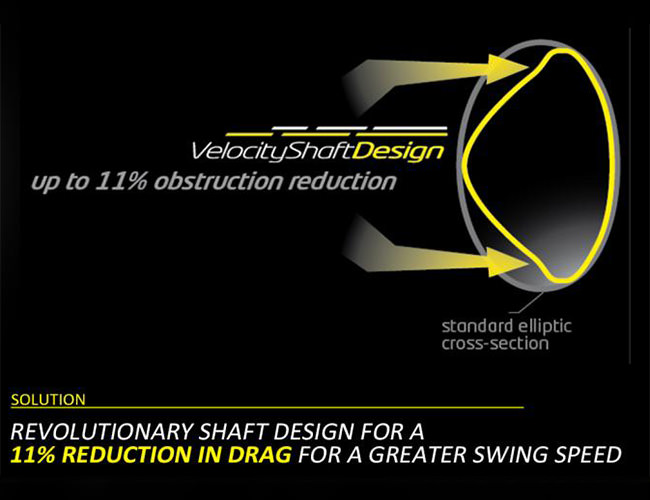 With the speed of tennis getting faster and more powerful, players need a frame that can handle quick changes in a matter of seconds. The Velocity Shaft Design has an 11% less beam size than a standard elliptic beam allowing for more speed and spin.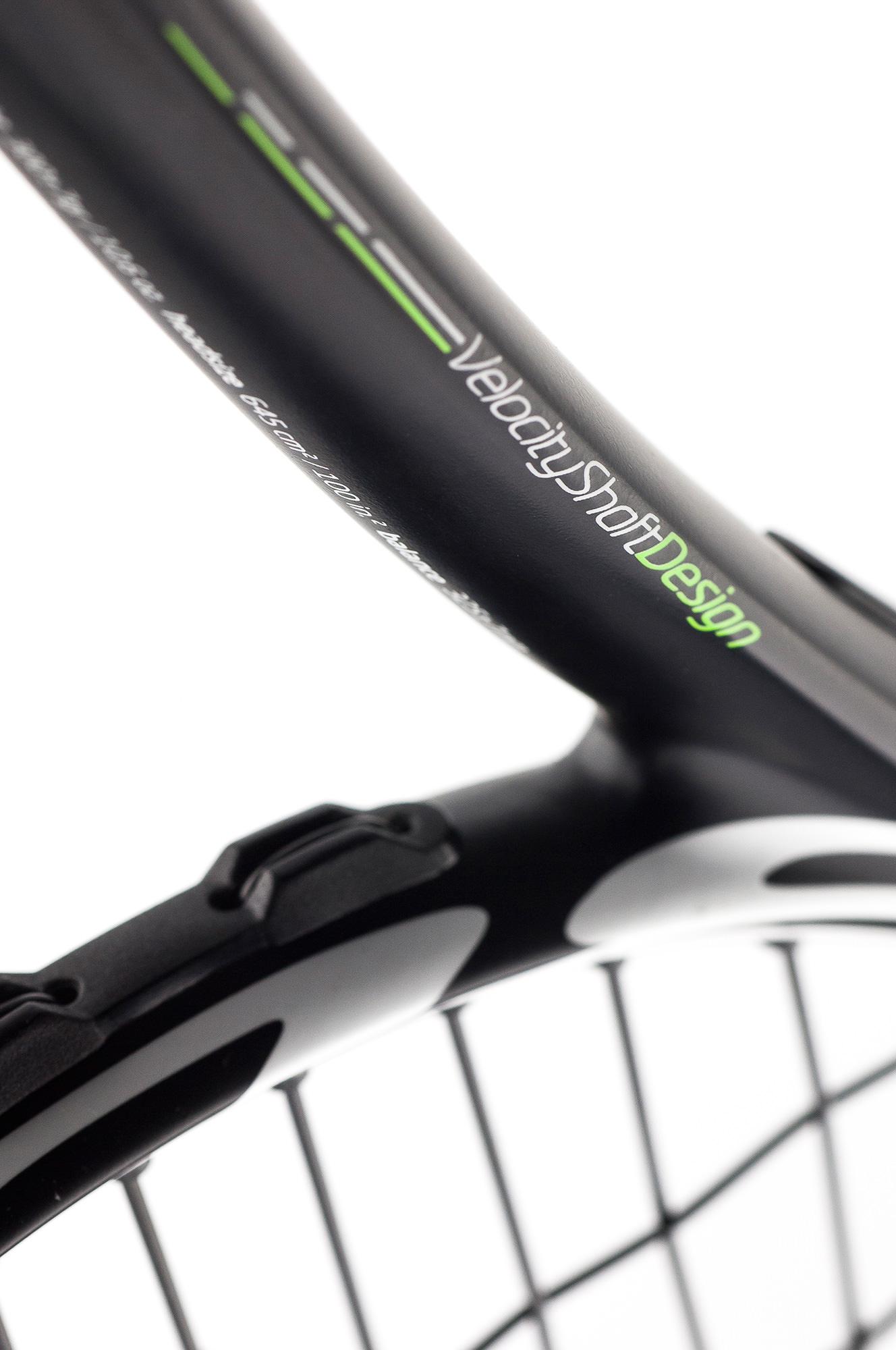 ---
Xtreme Touch Construction
In partnership with Lacoste, Tecnifibre introduces a new technology that gives their traditional TFight line a little more comfort and modern day progression. Xtreme Touch Construction or XTC is an evolution of the classic 3K carbon that combines the strength of carbon fiber with the elasticity of aluminum and polyester fibers. This particular weaving structure allows it to disperse vibrations evenly in all directions.