Founded in the Italian Alps in 1911, Fila originally focused on manufacturing fine fabrics. The company eventually evolved into making fine undergarments, later the high-quality sportswear that attracted the attention of such world famous athletes as Bjorn Borg and Tom Watson. Long associated with tennis, Fila is the brand of choice for many top players today like Marin Cilic, John Isner and Karolina Pliskova.
Here are the technologies that we have for Fila:
Anti-Odor, CoolBest®, Forza Ball Short, Stretch, Sweat Wicking and UV Protection.
Anti-Odor
Anti-Odor technology was created by Fila to effectively reduce the development of bacteria and odor on clothing. This in turn allows you wash/dry your clothes without fearing for bacteria or sweat build up over time.
---
CoolBest®
CoolBest® yarn technology allows you to stay cooler longer. This fabric enables the body to stay 2-4° cooler than wearing other materials. This special yarn texture absorbs sweat and helps you perform better on court.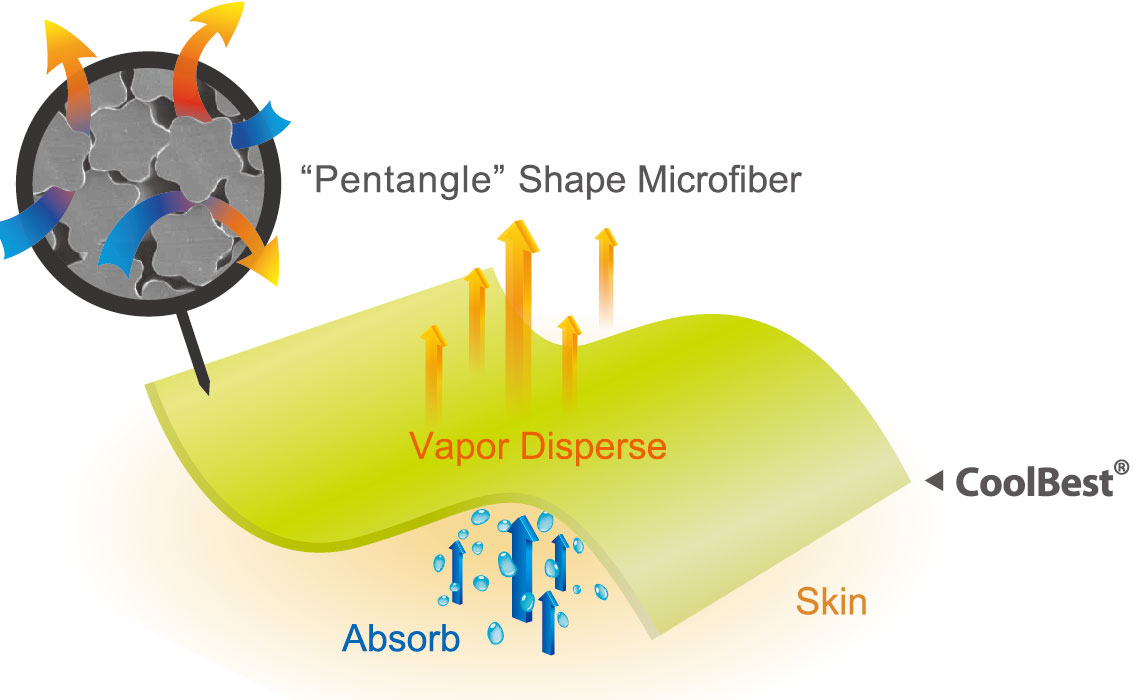 ---
Forza Ball Short
Forza means power and the ball short means business. The Forza Ball Short is made with Lycra Sport™ fabric and CoolMax® fabric to give you a great high-performance tennis short.
Lycra Sport™ fabric enables faster recovery power, better shape retention and increased freedom of movement. Lycra fabric gives you a smooth, close fit that's incredibly comfortable and durable.
CoolMax® fabric is designed to transport moisture through the fabric and help it spread quickly. This feature helps enhance the fabric drying rate and enables your body to stay comfortable even when you sweat. You will find CoolMax® fibers on the inside lining of the Forza Ball Short.
---
Stretch
Stretch is a fabric technology that moves with your body to provide comfort and natural flexibility. The is featured in many of the Fila tennis apparel because of the faster pace in today's game.
---
Sweat Wicking
As we have seen the trend for sweat wicking technology is continuing to grow in the tennis apparel industry. Fila's sweat wicking technology will provide players with fabric that's breathable and can eliminate moisture from your body. The wicking properties found on Fila apparel takes moisture away from the skin allowing you to stay dry longer.
---
UV Protection
Fila's UV Protection technology has become more prevalent with their tennis apparel. Fila wants to make sure all tennis players stay protected from the sun no matter their level of play. You will find most Fila apparel items to have either 30+ UV protection or 50+ UV protection added to fabrics allowing for better UV ray coverage in hot, sunny weather.